There is something so satisfying about a sandwich. Some may argue that the star of a sandwich is the bread — so being gluten-free shouldn't mean having to sacrifice the wonderful sandwich experience. The hunt for a solid gluten-free sandwich in hoboken is an everlasting journey but I've rounded ups a list of gluten free restaurants in Hoboken and Jersey City that blow the gluten-free sandwich game out of the water.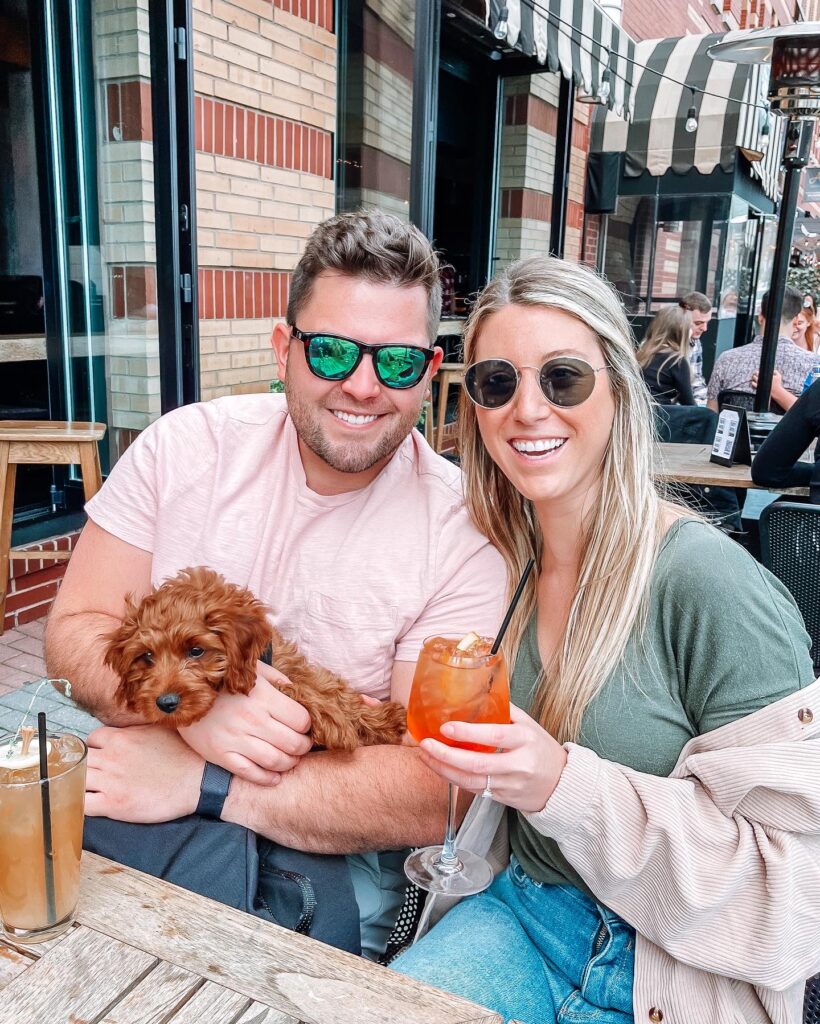 Hoboken
Bareburger | 515 Washington Street
Gluten-free bread
Looking for a healthy option that will deliver time and time again? Bareburger has you covered. While this may be a chain, it has a gluten-free bread option for any of the sandwiches, which gives gluten-free diners a rare opportunity: the freedom of choice.
Must-Try: Chicky Club (grilled chicken, smoked bacon, avocado, lettuce, tomatoes, and mayo) on a gluten-free bun
Black Rail | 800 Jackson Street
Gluten-free bread
Black Rail is full of awesome sandwiches to try because any pressed sandwich on the menu can be made with gluten-free milk bread for a small additional charge of $2.50. Whether you're in the mood for meat, tuna, or something vegetarian, Black Rail has you covered. It also has soups, salads, and a variety of coffees and teas.
Must-Try: 'The Healthiest Sandwich' with gluten-free milk bread (Turkey, avocado, balsamic portobello mushrooms, grilled onion, carrots + spinach, balsamic mayo, salt + pepper pressed on gluten-free milk bread)
Bluestone Lane | 409 Washington Street, Hoboken + 30 Hudson Street, Jersey City
Gluten-free bread
Yes, it's another chain — but Bluestone Lane might have the best gluten-free bread in the area and earns a spot on this list. It's fluffy and regular-sized, nothing like the miniature bread loaves you usually buy in the grocery store. Bluestone Lane has the option to use its gluten-free bread for sandwiches and for its loaded avocado toast.
Must-Try: B.L.A.T.E. (Crispy bacon, avocado, arugula, tomato, egg, + garlic aioli on gluten-free bread)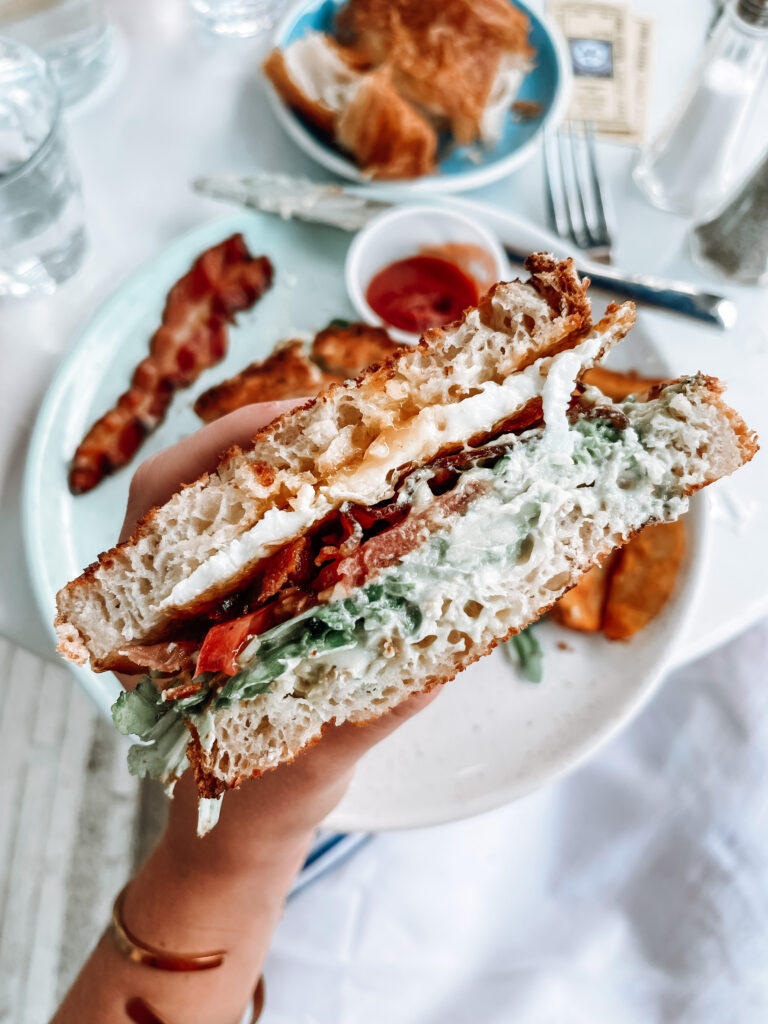 The Brick | 1122 Washington Street
Gluten-free rolls, gluten-free wraps, gluten-free pizza, gluten-free breadcrumbs
The Brick might have the best and most extensive gluten-free sandwich option. It has gluten-free buns from Botellas, gluten-free Barilla pasta, gluten-free Toufayan wraps, gluten-free Panko breadcrumbs from Kikkoman, and gluten-free pizza crust from Roma… so basically, if you want it breaded, fried on pizza, or on a sandwich, you can have it. Have you been dreaming of a gluten-free chicken parm hero? Well, at the Brick, that dream is a reality.
Must-Try: Gluten-free caesar chicken salad wrap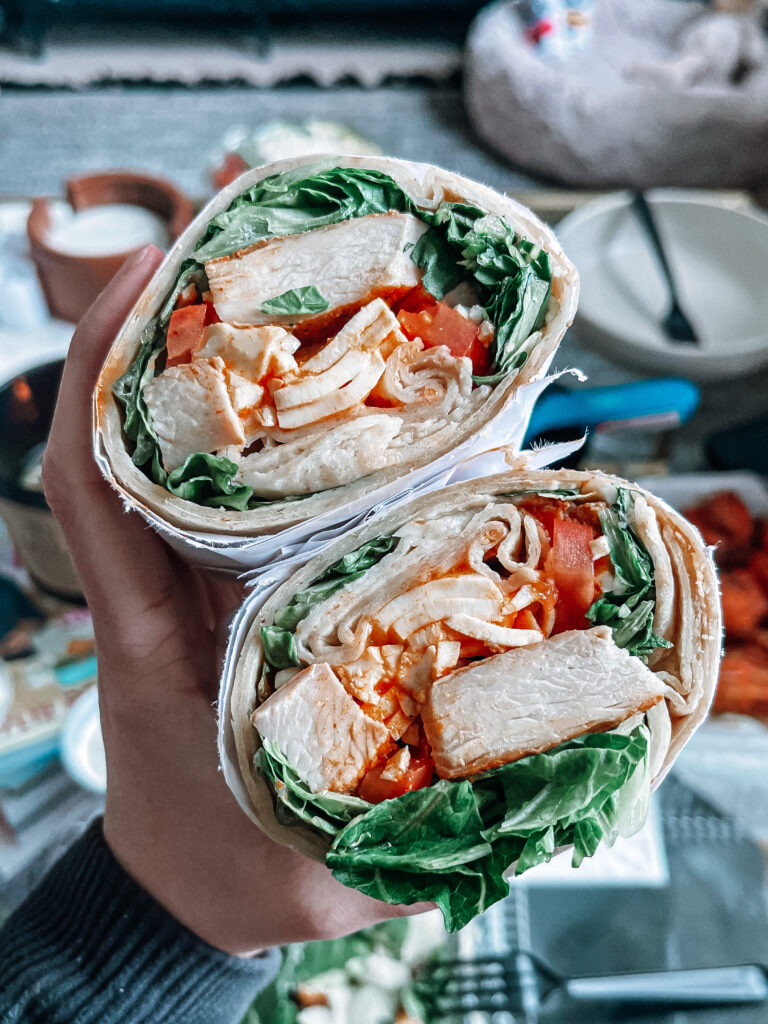 Jersey Mike's | 202 Hudson Street
Gluten-free rolls
When you think of New Jersey and sandwiches, it's impossible to miss Jersey Mike's. This NJ sandwich chain offers a gluten-free roll that can be substituted onto any sandwich on the menu. That's right — the extensive sub menu is accessible to all gluten-free diners. Whether you're craving a hot sub, a tuna sub, or a BLT, you can indulge — just be sure to ask for the sandwich on gluten-free bread.
Must-Try: #6 (roast beef + provolone) on a gluten-free roll
JP's Bagel Express | 52 Newark Street
Gluten-free bagels
JP's Bagel express has Udi's gluten-free bagels on hand at all times. You can request these for any breakfast sandwich or deli sandwich. JP's toasts it up nicely and doesn't slack on the fillings either. The sandwiches are loaded, delicious, and make for the perfect breakfast or lunch on the go.
Must-Try: Bacon egg + cheese on a gluten-free bagel
Morans | 501 Garden Street
Gluten-free buns
Whether you're looking for some drinks and a great burger or brunch outside and a sandwich, Morans has you covered with its gluten-free buns. You can sub a gluten-free bun for any sandwich or burger that you order here.
Must-Try: The maple bacon chicken sandwich on gluten-free bread.
Mr. Wraps | 741 Garden Street
Gluten-free wraps
The great thing about Mr. Wraps is that any of the wraps can be made with a gluten-free wrap. It uses the brand "Kontos" for its gluten-free white tortillas. The best part about these grilled wraps is that they are the same size as their regular tortillas so you won't be missing out on anything when ordering gluten-free here.
Must-Try: Southwestern chicken wrap in a gluten-free wrap
Northern Soul | 700 1st Street
Gluten-free bread, gluten-free menu
Northern Soul is definitely where you want to go for a great gluten-free sandwich and a fun bar atmosphere. Northern Soul has gluten-free bread and an extensive gluten-free menu including gluten-free wings, gluten-free battered and fried cauliflower, and gluten-free calamari. You can get any of the breakfast sandwiches or regular sandwiches on gluten-free bread, which is a win, and the entire menu is very clearly labeled.
Must-Try: Salmon Avocado BLT on gluten-free bread
Tony Boloney's | 263 1st Street, Hoboken + 363 Grove Street, Jersey City
Gluten-free rolls, Gluten-free pizza
If you've lived in the area long enough, you know your favorite go-to at Tony Boloney's. Ever since it opened, it's been serving up gluten-free options. It has gluten-free sub rolls for its sandwiches and gluten-free crusts for the pizzas. When ordering gluten-free, you can ask for grilled chicken on any sandwich that has breaded chicken. And a little secret for all the gluten-free people out there… The long gluten-free rolls are actually bigger than the standard rolls.
Must-Try: Miss 'Merica (smoked turkey, arugula, smoked mozzarella, tomato, garlic aioli, + lemon vinaigrette) on a gluten-free hero
Union Hall | 306 Sinatra Drive
Gluten-free Buns
Looking for a good brunch sandwich or a burger without having to say, "No bun"? Union hall has you covered. For both brunch and dinner, they have gluten-free bread and gluten-free buns to sub for any sandwich or burger you order. Great views, solid cocktails, and a perfect brunch sandwich are in your future.
Must-Try: The grilled chicken sandwich on gluten-free bread.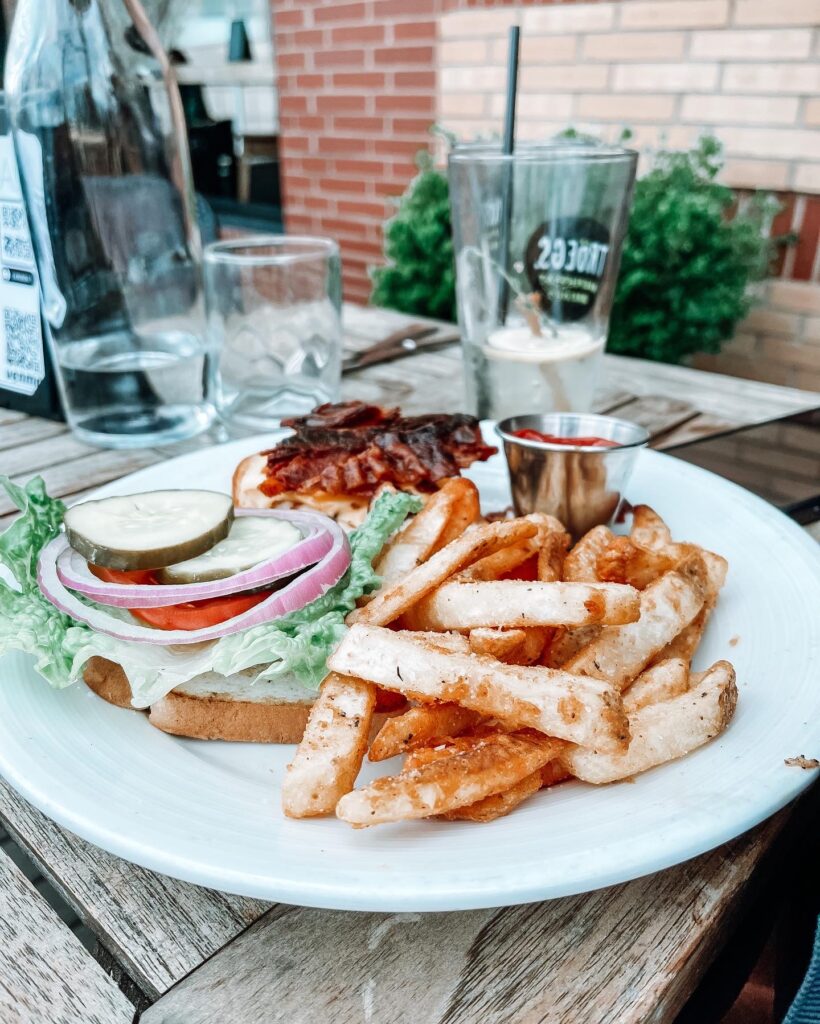 Jersey City
Keep in mind, Bluestone Lane and Tony Boloney's also have locations in Jersey City.
Busy Bee Organics | 451 Palisade Avenue
100% gluten-free facility
Busy Bee Organics is a completely gluten-free cafe and delivery company. Since 2014, Busy Bee has strived to serve diners organic, nutrient-dense ingredients to fuel our busy lives. On top of being entirely gluten-free, everything on the menu is also plant-based and dairy-free with options to add responsibly raised meat or cheese to any dish. It's a great spot to bring everyone regardless of their dietary restrictions. Its cafe menu includes five lunch sandwiches, ranging from a roasted veggie sandwich to a meatball parm wrap. It also offers a delicious breakfast bagel sandwich, one of the best choices on the menu.
Must-Try: Bagel sandwich (Gluten-free everything bagel with pastured eggs, house-made red pepper romesco sauce, caramelized onions, + greens)
Cangiano's | 225 Pavonia Avenue
Gluten-free rolls
Cangiano's seems like a traditional Italian deli in Hamilton Park Jersey City, but its elevated Italian heroes are out of this world. It has two different types of gluten-free Italian bread for whichever sandwich you want to order. It also has an extensive gluten-free section featuring gluten-free pastas, gluten-free breads, and gluten-free lasagna noodles.
Must-Try: #17 (Prosciutto, fresh mozzarella, spicy fig jam) on a gluten-free hero
O Kafe | 230 Pavonia Avenue
Gluten-free bagels, gluten-free bread
O Kafe is a staple in Jersey City's Hamilton Park. It has gluten-free plain bagels and gluten-free bread for any sandwiches you could want. It also has a full stock of gluten-free pastries from sans, padoka, and whealth kitchen in case you need a snack with your coffee. It's also worth noting O Kafe has gluten-free/dairy-free milk options for coffees and lattes. O'kafe is incredibly allergy-friendly and the perfect cafe staple in Jersey city.
Must-Try: Aaron Burr Sandwich (Cheddar cheese, Hamilton Pork's Smoked Brisket, organic egg, + Sriracha mayo on a gluten-free bagel)