Who Am I?
Hi! I'm Kayla! In case you didn't already know… I am the allergy queen! I have three dietary restrictions. Diagnosed with celiac disease, a lactose intolerance, and a nut allergy, I use my blog and instagram as a creative outlet in navigating my way through every day recipes and adjusting them to fit my dietary needs.
I learned to use this process not only as a way to find inner peace and to accept my body's restrictions, but also as a way to connect with others over what our body needs most—food!"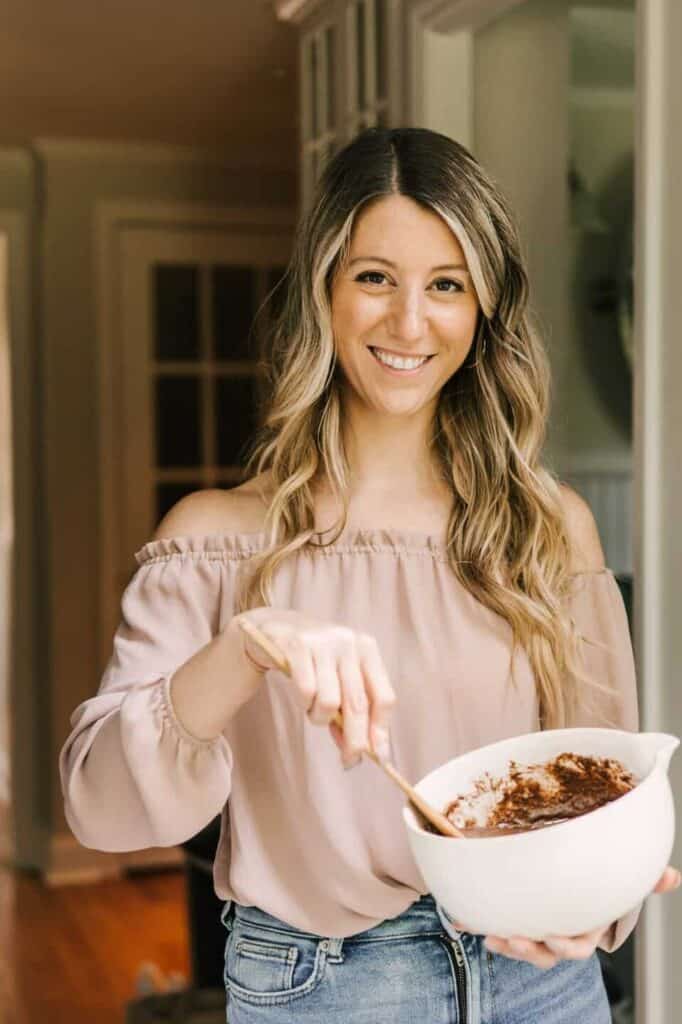 Navigating food can be hard. Trust me, I know. So I'm here to help!
I like to keep my recipes fun, bright, and approachable! I am laid back, enjoy reading a good book, and also appreciate a good cocktail and of course, love cooking. I live just outside New York City with my fiance and my dog, Beans!
Guess what… I WROTE A COOKBOOK! That's right! An easy, allergy friendly cookbook!
Coming in March 2023!
A choose-your-own adventure for the healthy at-home cook! Make recipes that YOU can eat!​

In Easy Allergy-Free Cooking, my recipes adhere to any allergies or food intolerance while still providing healthy, flavorful meals. It's all-inclusive, letting the reader choose from a variety of milks, grain substitutes, and meat replacements that work for them.

Gluten-free, dairy-free, vegan, and vegetarians—this book welcomes everyone. My recipes focus on resourceful ingredient substitutes to satisfy any dietary need so you never have to miss out on your favorite comfort meals while still providing new and innovative recipes to keep things fresh. I include inventive rice bowls, artisanal cauliflower pizzas, out-of-the-box baked pastas, and one-pan easy weeknight casseroles, while still keeping allergies and healthiness in mind.
 
Featuring sections on how to stock your pantry with healthy options, outlines for food substitutes based on allergies or dietary restrictions, and meal maps, this book is a friendly guide to getting your nutrition on track without cutting out the foods you love. Packed with easy-to-follow diagrams and vibrant photos, you'll be making these recipes over and over again.

Recipes include:
Healthy but loaded steak salad with homemade chimichurri vinaigrette
Clean-Eating Chopped Italian Goddess Salad with a healthy herbed dressing
Sugar-free cinnamon bun French toast
Vegetarian Butternut squash and cheddar pizza with chili, honey
Caramelized onion and Pear pizza with a white balsamic dressing
Simple, 5-ingredient banana bread
Salted chocolate and banana bread blondies
You'll love this collection of simple tricks, meal hacks, and 30-minute recipes for the gluten-free, dairy-free, or just plain healthy eater!