Welcome to morristown charcuterie boards!
Welcome to my charcuterie board wonderland! I'm Kayla Cappiello, and I'm absolutely thrilled to introduce you to my passion project: creating exquisite charcuterie boards for your special events.
Are you in search of a show-stopping charcuterie board for your upcoming baby shower, birthday party, or get-together? Look no further! I offer 100% customizable charcuterie boards that are tailored to your event and taste preferences. Whether you're envisioning an elegant spread for a sophisticated affair or a whimsical arrangement for a themed party, I've got you covered.
I believe that every event should have its own unique touch, and that's why I'm dedicated to crafting charcuterie boards that perfectly align with your vision. Together, we can create a board that caters to your specific requests, ensuring that every detail reflects the theme and atmosphere you desire. From color schemes to dietary considerations, I take pride in curating a board that not only looks incredible but also delights your taste buds.
Using only the finest and freshest ingredients, I meticulously arrange an array of artisanal cheeses, cured meats, delectable fruits, mouthwatering spreads, and an assortment of delightful accompaniments. Each item is carefully selected to ensure a harmonious combination of flavors and textures, creating an experience that will leave your guests raving.
I am passionate about transforming ordinary moments into extraordinary memories. Whether you're celebrating a milestone, hosting a gathering with loved ones, or simply treating yourself to a decadent spread, my charcuterie boards are designed to elevate your experience and leave a lasting impression.
So, if you're ready to take your event to the next level, let's collaborate and bring your charcuterie dreams to life! Reach out to me, and together we'll design a board that not only captures your unique style but also satisfies your cravings.
Thank you for considering me to be a part of your special occasion. I can't wait to create a stunning charcuterie board that will have your guests talking long after the last bite.
Cheers to delectable moments and unforgettable celebrations!
Located in Morristown NJ and all charcuterie boards are local pick up or local morristown, madison or chatham delivery only. Charcuterie boards are not shipped. These charcuterie boards can be delivered for Morris county for a fee.
Charcuterie Order Options:
Small charcuterie board (feeds 2-3 people) – $75
An assortment of 2-3 cheeses, 1-2 meats, 1 spread, crackers, olives, fruits
Medium charcuterie board (feeds 5-8 people) – $95
An assortment of 3-5 cheeses, 2-3 meats, 1 spread, crackers, olives, fruits
Large charcuterie board (feeds 10+) – $130
An assortment of 5-7 cheeses, 3-4 meats, 2 spreads, 2 types of crackers, olives, fruits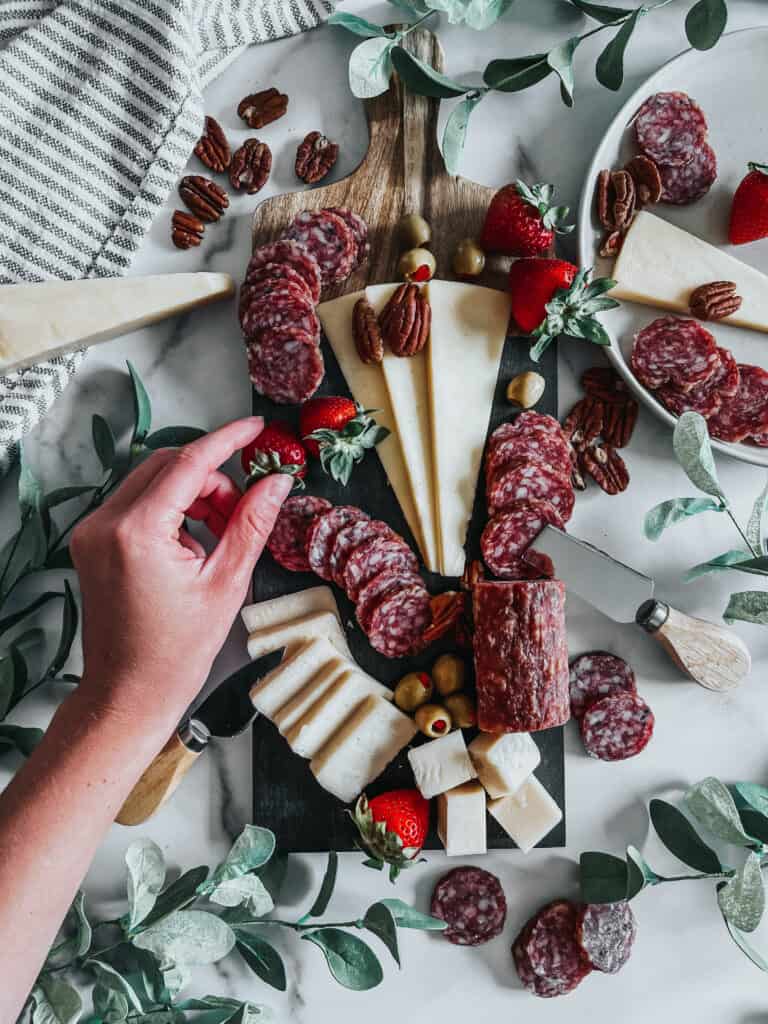 Charcuterie Order Form: