Welcome to morristown charcuterie boards!
Looking for a curated charcuterie board for your next baby shower, birthday party or get together? I offer 100% customizable charcuterie boards catered to your event. Having a party with a theme? Together, we can build your board to fit any request you have.
We shop daily for fresh ingredients and choose top quality products to ensure you are receiving the best possible options. Most of our choices are organic when possible.
All charcuterie boards are able to be made gluten free and/or dairy free and/or vegan.
Located in Morristown NJ and all charcuterie boards are local pick up or local morristown, madison or chatham delivery only. Charcuterie boards are not shipped. These charcuterie boards can be delivered for Morris county, Essex Country, Union county for a fee.
Charcuterie Order Options:
Small charcuterie board (feeds 2-3 people) – $75
An assortment of 2-3 cheeses, 1-2 meats, 1 spread, crackers, olives, fruits
Medium charcuterie board (feeds 5-8 people) – $95
An assortment of 3-5 cheeses, 2-3 meats, 1 spread, crackers, olives, fruits
Large charcuterie board (feeds 10+) – $130
An assortment of 5-7 cheeses, 3-4 meats, 2 spreads, 2 types of crackers, olives, fruits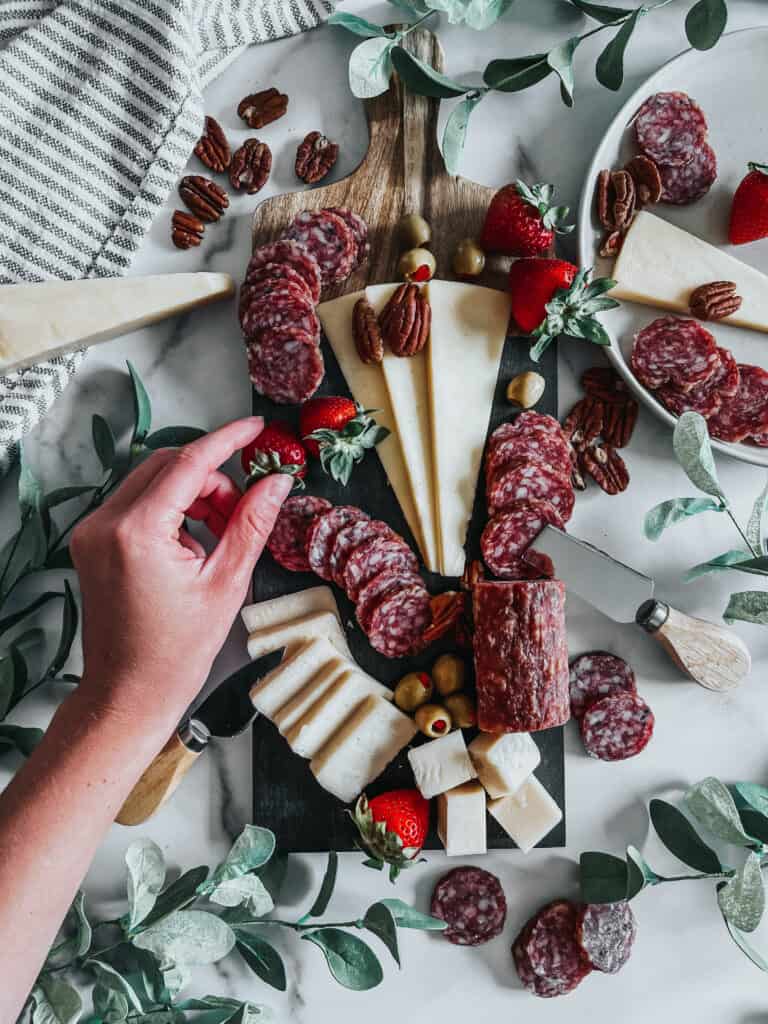 Charcuterie Order Form: